BelKraft Slimline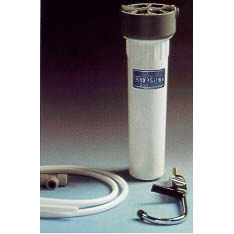 Tall, elegant and easy to maintain. Houses a four stage ceramic cartridge.
It's sold as a lifetime appliance–something you can depend on to provide safe and delicious water as long as you keep it serviced.
Installation is quick and easy.
Same cartridge as with the BelKraft 2000 but with a quality food grade polypropylene housing.
The cartridge lasts about one year.
Complete with Standard faucet kit